Watson Mere is a Haitian-born artist based in New York City. He paints mainly in a digital way of social and political subjects affecting the black communities. He is attached to pan-African values through which he always proposes a path to emancipation. His works are often very colorful and true to life, featuring artists, politicians, deities, and archetypes.
In 2017, one of her works My brother's keeper went viral after being photographed on a sign during a protest. Watson is inspired by the love, struggles, happiness and pain of people in the African diaspora. Her creations call for the viewer's imagination and interpretation because of her unique and critical view of social issues, such as race, poverty and religion.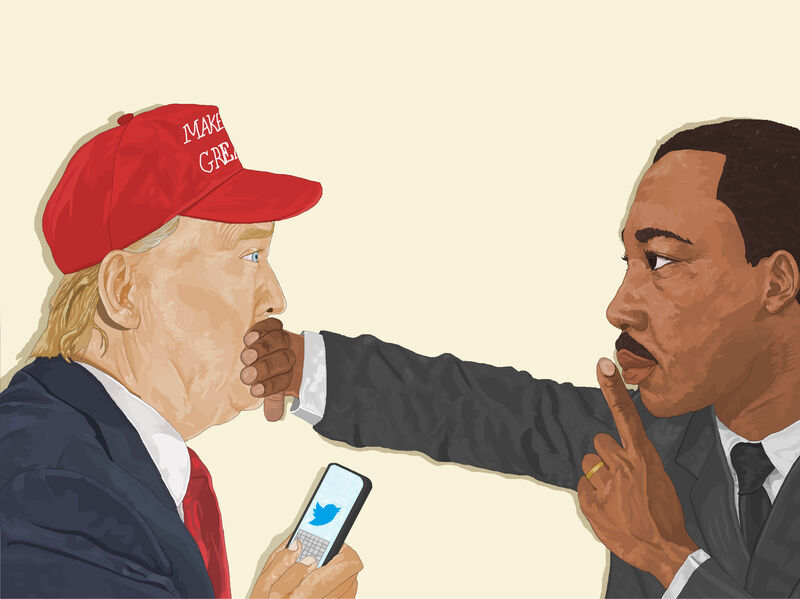 I hope that [my art] makes people think. I want to inspire them – make them contemplate something. I want to give people something to consider that they don't see on a daily basis. I want to help them think and use their imaginations." – Art of Mere
Most of Watson Mere's work depicts black women, aware of the lack of their presence in the media. He shares images of women in all their beauty, strength, resilience, passion, pride and vulnerability.
---
Follow Watson on social media >
✽ Website
Did you like this article? Let us know!
TAG :
#Caribeart #CaribbeanArtist #Caribbean #Caribe #Haiti #Diaspora #Spirituality #BlackWomen #BlackLivesMatter #BlackCulture #DigitalArt #Caribbeanemergingartist #Portraits #Identity #Culture #Study #Philosophy #Iconography #Socialissues #Culture #People #Art #Artistes #Artist #Digital #Blog #Magazine #Mag #Webmag #New #English #Espanol